A&L Clinics Benefits From IT Support From Heron IT
Leading Ipswich IT Support company, Heron IT, has just completed the migration of a client's system from an older, on-premise server to the cloud, primarily using Microsoft Office 365 and Barracuda Cloud-to-Cloud Backup.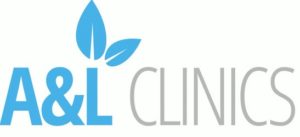 Our client, A&L Clinics – a dental practice in Ipswich – was running an SBS server and Windows 7 computers, which were past their best, so the decision was taken to improve the IT service management by moving the emails, files and folders to Office 365 using Outlook, SharePoint and OneDrive. Each user has a personal OneDrive area for their files and there are TeamSites configured for the groups of users, so the effect is similar to the traditional server setup, but because the files are in the cloud, it's much easier to work from different locations.
IT Support
All the files and emails are backed up in the cloud in a familiar way, so that a defined set of data can be restored should there be a catastrophe such as ransomware. All files are encrypted and stored within the European Economic Area so GDPR-compliancy is a given.
Due to the nature of the business, some systems need to remain local, but these are now managed using a higher-specification PC which is much cheaper to run than a server. Again, the local files are backed up to the cloud with Barracuda.
We liaised with third-party vendors, such as Pearl Dental Software, Digora for Windows and Kavo Kerr to make sure their systems were transferred to the new platform. We are also familiar with the Exact Dental Practice Management system made by Software of Excellence.
Thanks to our IT support expertise and planning, the migration was fairly painless for the client, with minimal downtime and a helping hand to get used to the more modern systems.
The cost of the migration was also reasonable, and one of the good aspects of cloud is that the A&L Clinics only has to pay for what they use. There's no need to over-specify servers for possible future expansion, and if contraction is needed, the subscriptions can be reduced on a monthly basis.
IT Service Management
Ipswich IT support company Heron IT can help with all aspects of the migration, from strategy and planning to procurement,  implementation and IT service management. We can also assist with GDRP-compliancy, Cyber Essentials and Cyber Essentials Plus should you like to measure your working practices against recognised standards.
Please contact us on 01473 350444 or email enquiries@heronit.co.uk for a helping hand.