Five Key Reasons to Outsource Your IT Support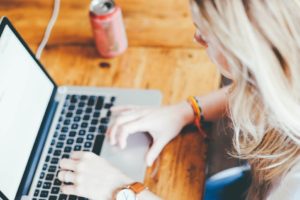 It can seem tempting to keep all your IT requirements in-house but in reality, there are many reasons why you should leave it to the experts. Heron IT, specialists in outsourced IT support in Suffolk, and throughout East Anglia and London, list five of the main advantages.
Staff Savings
Small and medium-sized enterprises (SMEs) are often faced with a dilemma over whether to employ their own IT manager. Hiring one can be too expensive if you own a small company, in which case the burden of sorting out any IT issues can fall on ordinary members of staff who have some technical or hi-tech expertise.
Even if you do opt to appoint an IT manager in-house, you are then faced with the ongoing cost of training, and making sure they know all about the latest regulations and any other developments at the sharp end of IT. If you use an outsourcing specialist such as Heron IT, all these concerns and costs will be taken care of.
Time Savings
There are also time savings to be made by outsourcing your IT support. Using a specialist independent company like Heron IT will allow staff to concentrate on your business's core tasks while we deal with all the problems.
You also don't need to worry about sending staff away onto courses and workshops if all the support you need is just a phone call or an email away. At Heron, we can work on customers' equipment remotely if there are any issues.
Additional Services
Outsourcing specialists can take a good look at your whole communications and high-tech systems to see if it is right for you. Whether you have new or existing equipment, they can configure it in a way that works best for you. They may be able to point you in a direction which you never even knew you needed to go in and recommend certain additional types of equipment.
At Heron IT, we also offer IT support not just for Macs and PCs but also for telephones, voice over internet solutions, handsets, mobile devices and CCTV cameras. Our procurement service means we can also buy all types of office hardware and software for you. Our extensive network of tried and trusted contacts within the industry mean we can do this at a highly competitive price.
Planning for the Future
Small businesses often only really think about their IT when it becomes a problem. If you outsource your hi-tech support to a specialist company like Heron IT then you can start thinking about your computers and high-tech equipment in the long term.
This means as well as fixing issues as and when they arise, we can also take steps to ensure that the same problems don't repeat themselves.
Our strategic services will include IT audits and health checks, recommendations and budget allocations, training and ongoing support. We can also help you draw up an action plan of how to keep your business functioning in the event of an emergency, such as a power outage, or a computer virus, or general slow performance of your hi-tech equipment.
Increased Security
One of the biggest challenges businesses face these days is how to comply with the current GDPR legislation and the protection of personal data. More than 14,000 breaches have been logged by the UK's information commissioner since the tough new regime was brought in last year. Although no fines have yet been issued in this country, in France Google was hit with a £44million fine by the regulator CNIL.
Using an outsourced company like Heron IT takes all this worry away from you. We can offer three levels of GDPR support from our base in Ipswich. Our GDPR support package includes Client Pack to help you check your systems and document all the necessary information required by law. Our GDPR training option includes an awareness workshop for your staff, while we can also offer GDPR consultancy. Here we can provide you with specific advice on your company's data requirements.
Outsourced IT Support from Suffolk Specialists Heron IT
Heron IT offers a comprehensive package of outsourced IT support for SMEs and organisations throughout Suffolk and the whole of East Anglia. We also have a number of clients in and around London. Call us if you need help with your day-to-day operations or you want to completely rethink your IT strategy and equipment. If you would like to know more about any of our services, follow this link.