GDPR Awareness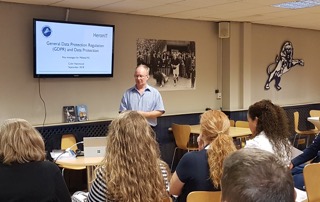 Colin held some Staff Awareness Seminars for GDPR at Millwall recently. Although GDPR is now official it's still important to make sure everyone is aware of privacy legislation.
For more info click here.
PS
Just pointing out Colin had nothing to do with the subsequent 3-0 defeat against Ipswich Town and the sacking of Paul Hurst. Merely coincidental!