Heron IT is Millwall FC's Official Technology Partner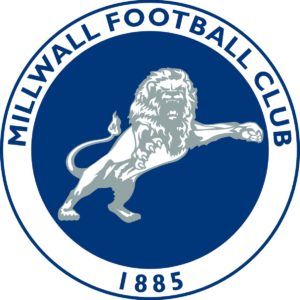 Heron IT is delighted to announce that it has become Millwall Football Club's official technology partner.
Heron IT, who provide high-quality managed IT support for companies in Ipswich, Colchester, across East Anglia and into London, has worked with Millwall for nine years. Managing director Colin Hammond worked for Ipswich Town FC, and was particularly involved in improving their ticketing system and the London club soon got in touch.
Colin said: "We see the latest development of our commercial relationship with Millwall as a key to growing our own business. We have done a good job for the club at a good price, get on well with all of their staff, and ultimately enjoy the sporting industry and the technical challenges.
"Football clubs are very up and down with demands on their systems both on matchdays and non-matchdays. There can suddenly be big demands on systems and for online tickets – demand bursts up and then settles down again. So we had to design a system that accommodated the bursts but was not unduly expensive."
Heron IT, who work closely with the football club's IT manager, provide Millwall with a full range of IT services around the clock, at their training ground and academy as well as the main stadium. On matchdays Heron IT makes sure the club's IT equipment is all working as it should, visiting the ground and dealing with any issues. Heron IT will also be advertising this season on the club's rolling LED boards and their big screen, which made its debut at the club's friendly against Real Sociedad on July 27 in time for the new league season.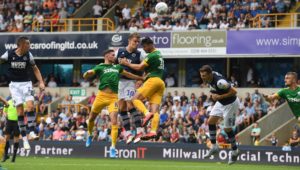 Millwall's home league season is now well under way. Pictured left is some of the action from their latest game on Saturday, August 17, which saw the Lions defeat Sheffield Wednesday 1-0. Heron IT's name featured prominently in the pitchside advertising.
And the job isn't over on non-matchdays either, as the club hosts a variety of events, such as conferences and seminars, when good wifi coverage and other support services are also required.
Heron IT's network of contacts within the industry means they can supply new software and hardware very quickly, and at a competitive price, while they are constantly reviewing and trying to improve the service they provide to the football club. This includes ensuring Millwall complies with all the latest legislation such as GDPR. Heron is now the club's official data protection officer.
Colin added: "We like to think that one of our unique selling points is our personal touch – we always try to be thoughtful and proactive when dealing with the club. We look forward to many more years of working with them."
Managed IT Support from Heron IT
If you are a small business and need some managed IT support, then why not contact us? Heron IT, who are based in Ipswich, can provide companies with help in specific areas, such as Office 365 technical support, cyber security support, and buying in new IT equipment for you. We can also provide comprehensive 24/7 cover, so if an IT problem does arise, we can fix it quickly.
If you would like to know more, you can contact us by following this link and filling in the online form. You can also call us on 0203 026 2441.