How SMEs Can Avoid the Problem of Data Loss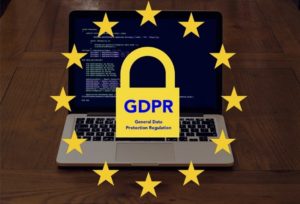 Studies have shown that around half of all UK businesses run the risk of losing personal data because they don't have robust enough safety strategies in place – or indeed have any strategy at all.
Heron IT offers managed IT support services for businesses in Suffolk, Essex, Cambridgeshire, London and beyond. Here we look at what causes the problem of data loss, why small businesses are most at risk, and how we can help SMEs to minimise the risks.
What Causes the Problem?
Some examples of data loss can be traced to a hardware, software or system malfunction. There may be other, external factors which cause the problem, such as power cuts, fires, or even the office being flooded.
Many data losses have been caused by genuine errors, such as files being accidentally deleted, or coffee being spilt on a keyboard. Systems can also be vulnerable to deliberate, targeted attacks by hackers, who often use malware, a malicious piece of software. This can spread viruses through your IT programs, spy on you and your company's activities ('spyware') or disable your network and demand a sum of money for you to access it again ('ransomware').
Why SMEs are Most at Risk
A study has shown that around half of all UK businesses experienced some form of security breach or attack in 2017, and that two-thirds of these victims were SMEs.
Smaller businesses are more likely to be affected because they often don't think they have the time or the resources to put robust systems in place to minimise the risk of a data loss. Sometimes the problem can be caused by staff using their own PCs, laptops or tablets for work purposes, since these might not be as well protected as the IT equipment in the office.
Penalties for not protecting this information can be severe. Following the introduction of the EU's General Data Protection Regulations in 2018, companies can be faced with large fines if they breach these. British Airways has already been hit by a fine of more than £180million after a cyber-attack exposed the data of almost half a million of their customers.
What You Should Do to Protect Data
It is vital that small businesses have a robust strategy in place to ensure that the chances of data loss are minimised. This means that files and servers should be backed up as often as possible. Cloud-based solutions which can be accessed remotely means you don't always have to be in the office to do this.
You can either give individual members of staff the responsibility for this area of work, or you can invest in a program which automatically backs up files and information. And you should also have a disaster recovery plan in place, so you know what to do if the worst does happen and you do lose a large amount of data.
Back-up and Disaster Recovery
As part of Heron IT's managed IT support services, we offer back-up and disaster recovery, and security and anti-virus protection, to companies in Suffolk, Essex, Cambridgeshire and further afield. This will minimise the chance of you suffering any data breaches. However, if you do, then we will have a plan of action in place to recover any lost data and get your systems working normally again.
As GDPR consultants operating out of offices in Ipswich and London, we can also provide a client pack which provides all the information you need to make your business compliant. We offer GDPR training, which means we can organise a workshop for your team, and we can provide advice on the specific data requirements of your SME.
Managed IT Support Services from Heron IT
At Heron IT we offer a range of other services, too. Our knowledgeable IT procurement department can source the right type of hardware and software for your business, at a competitive price. This includes telephones, mobiles, printers and smartboards as well as laptops and servers.
We can also advise on your SME's overall strategy, providing regular, scheduled audits, health checks and staff training, plus monitoring your business's budgets. If you would like to learn more, follow this link and fill in the online form to get in touch, or call us on either 0203 026 2441 or 01473 350444.