Six Simple Cybersecurity Steps for Small Businesses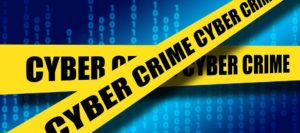 The need for robust cybersecurity – protecting your computers, networks, programs and data from malicious attacks – has never been more important. The Federation of Small Businesses believes that there are around 10,000 attacks on SMEs every day, totalling more than 7million in the two years up to January 2019.
As outsourced IT support services specialists, Heron IT operates throughout East Anglia and in London. Here we outline six simple steps small companies should take to guard against would-be hackers.
Educate All Your Employees
Even if your business has an IT manager, you shouldn't load all the responsibility onto him or her. A good cybersecurity culture should involve all the employees. It is essential to make sure that any safety advice is updated regularly, as new threats are emerging all the time.
Staff should be encouraged to report any suspicious emails, and certainly not open them up or download attachments, as these may contain malware (malicious software) which could infect your system.
Have Strong Passwords – and Change Them Regularly
Every password should have a good mix of upper and lower-case characters and random symbols to reduce the risk of them being compromised. Staff shouldn't include something which is too obvious, such as the name of a pet or a date of birth, as the alert hacker may be able to cross-reference these with the user's social media accounts. Ordered sequences of characters or numbers should also be avoided, as these are also quite easy to decipher.
Encourage your employees to change their passwords regularly – particularly if the programs you use don't automatically require this – and ensure they are unique and have little in common with ones they have already used. And store them in a password-protected file rather than writing them down.
Limit Access
The fewer people who have access to your sensitive files, the less likely you are to be vulnerable to any form of attack. Staff should only have access to accounts and information they need to do their jobs, and they should not be able to install additional software without permission.
Adding additional protections such as extra passwords – multi-factor authentication – and encryption are also good habits to get into.
Back Up Your Data
Even if you take plenty of precautions, you can still fall victim to a cyber-attack. So it is advisable to create back-ups of all your personnel files and financial information, and check you can recover them in the event of an attack.
Some businesses adopt the 3-2-1 approach of having three different back-up copies, on two different types of media, with one stored securely offsite in case of a break-in, fire or flooding.
Protect Personal Devices Too
For reasons of cost and convenience, small businesses are more likely to let employees use their personal IT equipment for work purposes. However, these may not be as well protected as PCs and laptops in the office. Make sure these devices have anti-virus protection installed. You should also promote a 'safety first' culture among any members of staff who do work from home.
Use Heron IT As Your Outsourced IT Specialists
If you use outsourced IT support services specialist Heron IT, who have customers throughout East Anglia and in London, then you are adding an additional layer of protection to all your sensitive information.
As one of the leading computer security companies in East Anglia, based in Ipswich, we can help you plan for any attack on your software or hardware through our disaster recovery plans, as well offering advice on which type of anti-virus protection and back-ups would work best for your business. If you wish to get in touch, click on this link and fill in the online form or call either our London number on 0203 026 2441 or our Suffolk office on 01473 350444.