The End of Windows 7 – What Should SMEs Do?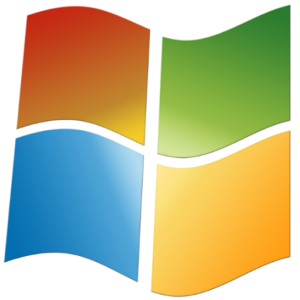 One of the most popular computer operating systems is finally being phased out. Microsoft is ending technical support for Windows 7, which is the system used by millions of PCs and laptops across the world.
Heron IT provide small business IT support for companies in East Anglia and London. Here we look at the background to the decision, and the best way forward for firms who are still using the software.
When Was it Introduced?
Windows 7 was Introduced by Microsoft in 2009. Like all computer software, the aim was to offer more features, and less vulnerability to bugs and viruses, than its rivals or its predecessors.
The new operating system was widely praised for being an improvement on previous programs, particularly with its new taskbar, which allowed you to 'pin' items. It also benefited from generating fewer user account control pop-ups. It has proved so popular that, as at July 2019, almost a third (31%) of all PCs running a Microsoft program are still using Windows 7.
Why is Microsoft Ending Support?
As with any program, software companies come up with improvements over the years. From January next year, Microsoft will no longer be providing security or software updates or technical support for Windows 7. The company says it committed to providing support for 10 years after the launch, but now wants to focus on "supporting newer technologies".
What Does This Mean?
The decision means that computers using Windows 7 may be more susceptible to viruses and security issues. For example, you may be targeted by malicious hackers who know that your system is more vulnerable. Businesses may be able to pay for additional support – unlike domestic customers – until 2023, but you may find that it's not cost-effective in the long run.
What Should You Do?
If your company's IT still uses Windows 7, and you have received warning messages from Microsoft, then there's no need to panic. The best thing to do is to consult a small business IT support expert like Heron IT. We will be able to advise you on what steps you should take, and our advice will be tailored to meet your company's needs.
For instance, we may recommend that you keep your existing equipment and upgrade the software to Microsoft 365. This all-encompassing program includes Windows 10 – Microsoft's own recommended replacement for Windows 7 – and is ideal for many small businesses.
However, if your IT equipment needs updating anyway, either because of its age or because it is no longer fit for your company's purpose, then we might suggest that you look at replacing your entire computer. Our dedicated team of IT procurement services specialists will be able to supply you with the right solution for your business, at a reasonable price.
Small Business Support from Heron IT
Whatever option you choose, small business IT support specialists Heron IT will ensure you have a smooth transition to your new software and we will provide ongoing help and advice, whether you are based in East Anglia, London, or elsewhere in the UK.
And it's not just replacement software packages that we can help you with – we can supply you with a whole range of IT equipment to help your business more efficiently – including cables, keyboards, telephone systems, printers and toners.
If you would like to get in touch, follow this link and fill in the online form, or call us on 0203 026 2441 – our London number – or on 01473 350444.