Resist, Resist, Resist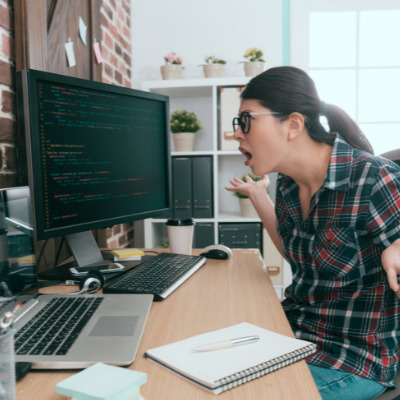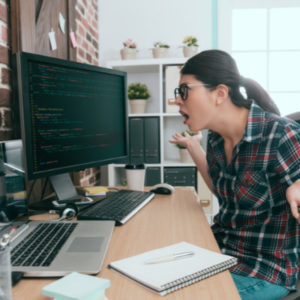 With the flexibility of remote working and the benefit of high spec tech provided by your employer, the temptation to download software onto your pc or laptop, particularly when you need a 'quick fix' for a particular problem can be great.
STOP!
With the best intention you may start searching with the big names such as Google or Microsoft but your search will reveal other temptations – free downloads, seven day trials or a discounted licence fee from a third party site.
The big technology companies (Apple's App Store for iPhones, iPads and Macs, Google Play for tablets and android phones and the Microsoft Store for Windows), one would hope, are a safe bet. However, quite often along with the program you want, bloatware, foistware or adware can download in the background. These are called PUPs – Potentially Unwanted Programs. They take up space, slow down your pc and can be a security threat if left undetected.
As a company grows with multiple sites, flexible working arrangements and instant access to know-how, there needs to be a level of consistency and accountability when it comes to the tech, security being paramount.
Dan Larson leads on the technical support at Heron IT and encourages business owners to make their staff aware of the potential hazards of downloading software direct from the internet:-
"The first question you need to ask is whether there is a licence or solution somewhere else in the business already. Your IT team or support provider will have a record of all licences and subscriptions – check these first. If the software isn't already part of your collateral, identify and discuss the various options for getting it before hitting the 'download now' button.
The business versus personal use issue is important. Make sure you're purchasing the correct licence, covering the correct number of users. Consider the future and the likelihood of others in the organisation wanting access to the software. Look at the support for the product. Is there online support, training etc. In addition, ask yourself where the responsibility for the software you download lies in relation to updates and integration with existing systems. If it isn't you, then you probably shouldn't be the person downloading it.
In a nutshell, resist temptation! The risks far outweigh any immediate advantage. If your employer invests in expensive, top quality, high spec hardware and provides staff with IT support, either inhouse or via a provider such as Heron IT, then your company software should be managed and supported correctly to make day to day operations as efficient as possible."
For further information contact the team at Heron IT 01473 350444, email enquiries@heronit.co.uk.
---
Share this…