Fryers Transport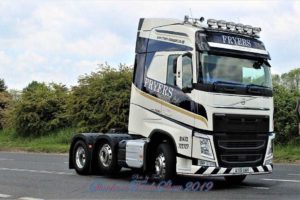 Managed IT support services specialists Heron IT, who operate throughout East Anglia, have just completed a comprehensive package of work for Fryers Transport, a family-run haulage company based in Ipswich.
We have managed Fryers' Office 365 programme, which had been self-configured but which was not working effectively. We have also supplied the business with two new Lenovo ThinkCentre computers. These have improved core staff efficiency by assisting with the automation of processes, resulting in a streamlined workflow for all users.
We have also generally reduced staff downtime by supplying computer upgrades, and by providing prompt responses and resolutions to any issues as they arise. The shared drive facility we have installed has given the company's staff greater peace of mind, as it backs up their existing cloud.
We have also provided Fryers, who operate out of the Basepoint Business Centre, with a refurbished Dell Optiplex PC. This can support a large TV and allows them to track their vehicles on a wallboard. Company communications have also been improved after we helped with the email routing for their Truckcom Fleet Management System.
We are now giving Fryers all-round IT support, which allows them to get on with their core revenue-generating work. As part of this package, we have provided Avast antivirus protection for their IT equipment, and installed Outlook on their company iPhones.
Fryers have now taken up our recommendation to use a VoIP phone system from Chicane Internet. This is substantially cutting their size of their bills while improving their telephony capabilities.
Managed IT Support Services from Heron IT
Heron IT provide managed IT support services to SMEs in Ipswich, Colchester, Cambridge, throughout East Anglia and in London. We can help you with all aspects of including GDRP compliance, strategy and planning, procurement and Cyber Essentials. If you would like to know more, follow this link and fill in the online form or call us on 01473 350444.