Heron IT Undertake Major Windows 10 Upgrade for Energy Company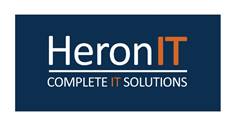 Heron IT provide managed IT support services throughout East Anglia, and have just taken on a major software upgrade for a leading energy company.
The power firm, who are based in Suffolk and also have an office in London, needed to have their software on 200 PCs and laptops replaced. This was because they use Windows 7, which Microsoft will no longer be providing security and back-up for. It is recommending that users switch to the newer Windows 10 program.
Heron IT managing director Colin Hammond explained: "It is mainly a security issue. Their PCs and laptops are upgraded to a replacement schedule, but these ones were not due for replacement until after the Windows 7 expiry."
Initially, Heron IT supplied the business with 20 new PCs and laptops. This enabled the energy company's employees to continue working normally while the upgrade to Windows 10 was installed on their own machines. This is continuing as part of a rolling process or 'cascade', to ensure that no staff time is lost and the service to customers is unaffected.
The contract is scheduled to last three months, with a member of Heron IT's staff being seconded to the company to ensure that everything runs smoothly. Heron IT also sources and installs IT-related hardware for the company as part of its procurement services.
Heron IT can help your business with a whole range of IT services, ranging from overall strategy and advice to audits and health checks, staff training and GDPR support.  If you would like to know more about our IT support services to help businesses across East Anglia and London, then you can reach us at our Suffolk office on 01473 350444, or on our London number on 0203 026 2441. Alternatively, you can click on this link and fill in the online form.