Introducing Heron IT's New Finance Officer: Sarah-Jane Vincent
Heron IT is pleased to announce another recent addition to our team, Sarah-Jane Vincent, who has joined us as our Finance Officer. With an impressive track record and a wealth of experience in the financial sector, Sarah brings a fresh perspective to our organisation.
Sarah's journey in finance has been very interesting. She has honed her skills and knowledge through diverse roles in a wide range of companies, making her a valuable asset to our team. Her experience in the bustling financial hubs of London and New York has provided her with experience of differing situations.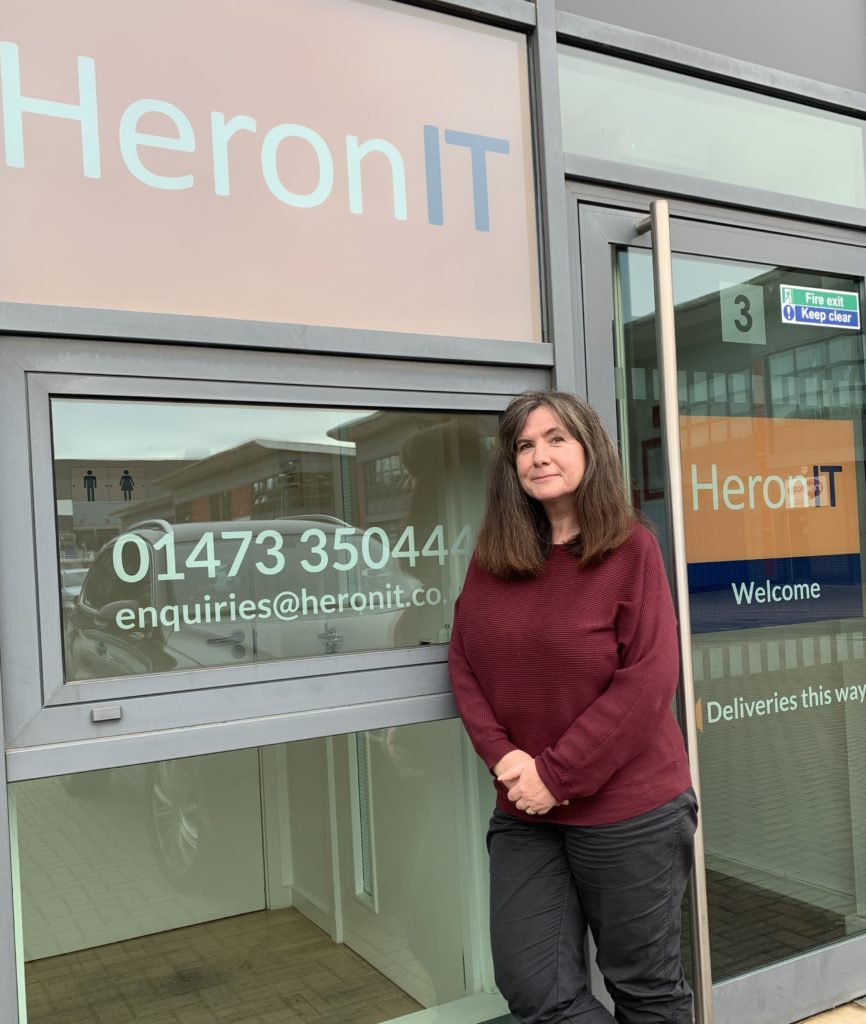 One of Sarah's key objectives at Heron IT is to streamline our processes and improve integration between our operational systems. By doing so, we aim to boost efficiency and further focus our efforts on providing top-notch IT services. This means that we can dedicate more resources to addressing pressing issues such as Cyber Security, ensuring that our clients receive the best protection and advice available.
Sarah's arrival promises to usher in a new era of financial management at Heron IT. Her deep understanding of accounts systems, combined with her international experience, will help us navigate the complex landscape of IT finance with precision and excellence.
Outside of her professional life, Sarah-Jane is a person of diverse interests. She's an avid gardener, a devoted cat enthusiast, and even has a penchant for motorbikes. However, it's her love for spreadsheets that truly highlights her commitment to meticulous attention to detail – a trait that will undoubtedly serve Heron IT well in the realm of finance.
In conclusion, we are very happy to welcome Sarah-Jane Vincent as our new Finance Officer. Her wealth of experience, combined with her passion for financial excellence, makes her an ideal addition to our team. As we continue to provide exceptional IT support in Ipswich, London, and throughout East Anglia, Sarah's expertise will play a pivotal role in enhancing our capabilities and delivering unparalleled IT solutions. We look forward to achieving great success together in the future.
Welcome aboard, Sarah-Jane!
---
Share this…