Meet Jonty Whelan – Our New Marketing Assistant
We're pleased to introduce a talented individual, a globetrotter, and now our new Marketing Assistant – Jonty Whelan. With a rich history at Heron IT, a company renowned for offering professional IT support in Ipswich, Jonty's journey, skills, and accomplishments are nothing short of awe-inspiring.
A Journey of Four Remarkable Years
Jonty's association with Heron IT isn't new; he's been with us for four years, playing an important role in technical project rollouts at client sites based in London and Ipswich. Known for his meticulous attention to detail and unwavering commitment, Jonty has undertaken various administration tasks that have contributed to our aim of delivering unmatched IT support.
Academic Prowess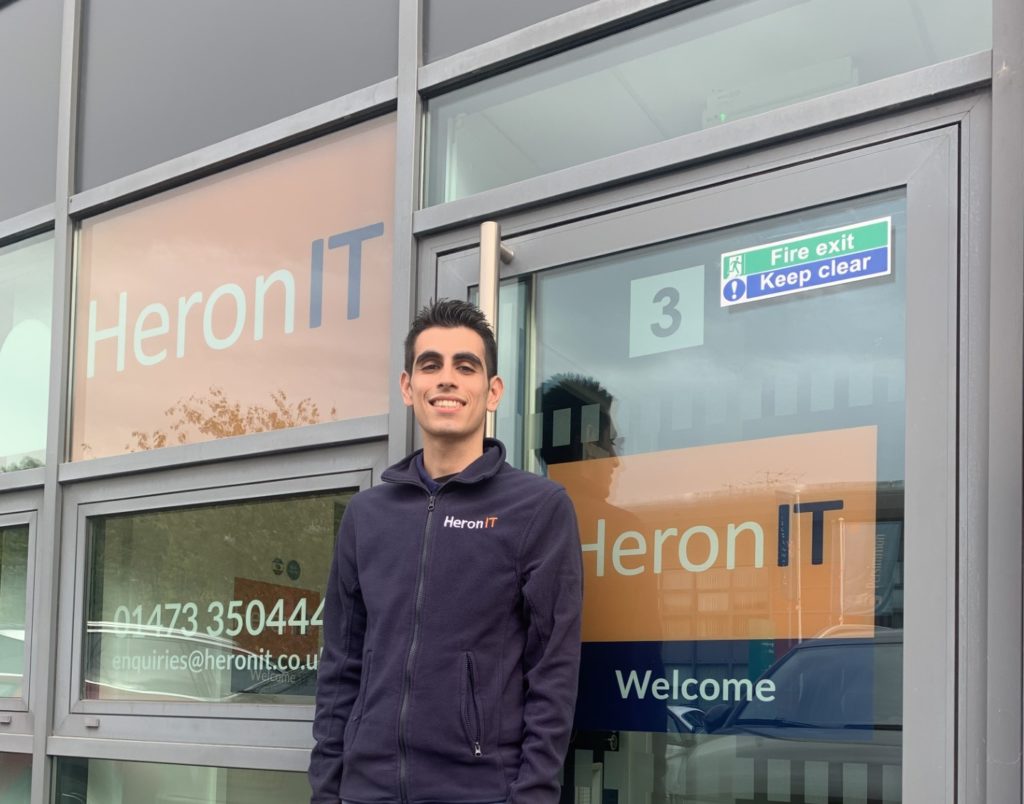 With a BA in Marketing from the University of Hertfordshire, Jonty combines theoretical knowledge with practical insights, bringing a unique perspective to the table.
A Global Perspective
Jonty is also a passionate traveller. He has independently journeyed through numerous countries including Russia, Albania, Guatemala and Israel, each destination adding a unique chapter to his book of life experiences. In Buenos Aires, Jonty volunteered with a sports-based charity. Jonty has been helped in his travels by his proficiency in Spanish.
A Sports Enthusiast
Jonty's passion isn't limited to professional and travel pursuits. He is an avid football fan supporting Liverpool and Millwall. In 2015, his sportsmanship and skills earned him the title of Player of the Year at Witham Hockey Club in Essex.
A New Chapter
As Jonty steps into the role of Marketing Assistant, we're excited about how he can help Heron IT improve our marketing reach. Armed with a world view shaped by his diverse experiences, Jonty is set to elevate our brand narrative, engaging our audience in a conversation about superior IT support, solutions and cutting-edge cloud services.
---
Share this…