Millwall Football Club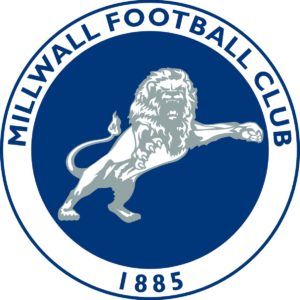 Millwall Football Club have been one of Heron's IT support client for nine years, and we are now the London club's official technology partner. We work with the club's IT Manager in London, helping with future planning and day-to-day support, anticipating match day and non-match day demands.
Our outsourced IT support services from our Ipswich base spans all departments: ticketing, admin, press office, hospitality, shops and point of sale tills, corporate sales, marketing, coaching and CCTV. We support 75 staff over three sites – the main ground The Den, the Training Ground and the Academy, all of which have their own specific IT requirements.
We also liaise with third parties such as communications and software companies, ticketing and payment vendors.
Specific services we help with include:
Wifi Services – From a technical point of view football grounds are quite a complex challenge to get right, particularly if you want to get good coverage in lots of different rooms. Football stadium buildings are not conducive to a good wifi signal because of the large amounts of concrete and steel used in their construction.
There is also the challenge of meeting the club's requirements on matchdays and non-matchdays. When there isn't a game, the ground still needs good wifi coverage because of all the corporate events and seminars.
On matchdays, the club needs targeted wifi to cover specific areas of the ground – not just the large crowds of people attending the game, but also the press area, where the journalists need to have a strong, robust wifi signal to file their reports. Stewards also require a good signal for their hand-held ticketing scanners.
IT Procurement Services – Heron IT provide the club with a comprehensive range of IT equipment, including computers, laptops, cabling, network switches, monitors, printers, licences for Adobe creative plans and Office 365, and specific video components and adaptors. We also deal with their press office, whose graphic designers use Apple equipment for marketing purposes.
As part of our procurement services, we have supplied a big screen in a corporate room when the ground is hosting business seminars. On match days this is also used for showing highlights of the game. Our expertise helped provide the club with a screen which is suitable for both types of use.
Because we have a high turnover of stock, we can offer excellent prices and provide specialist advice.  We pride ourselves on providing the club with a fast turnaround, which normally means next-day delivery on any orders.
IT Strategy – we continually review the services we supply to the club, looking at the requirements of the stakeholders and any plans for, or changes to, the business. We then look at supporting those plans with fast, effective solutions. We work closely with the club's head of IT and are also happy to deal with users directly. This includes liaising with third party service providers, such as the people who provide the ticketing and loyalty card systems, to make sure all the systems fit together harmoniously.
IT Support – we are responsible for the club's IT services 24/7. This means we provide full cover during office hours and matchdays, and out-of-hours cover as well. On matchdays we visit the ground beforehand, checking the core equipment and doing a physical walkaround. So if someone's computer is running too slowly, we will look to fix it on the spot.
Managing Virtual Servers – we also provide physical and storage servers, to help the club run the whole office, and particularly its ticketing system. Other specific technical services Heron IT provides for the club include infrastructure support for its VOIP system, implementing and maintaining the anti-virus and security on all its equipment, including supplying a UTM (unified threat management) firewall.
PCI and GDPR Support – Heron IT ensured the club was compliant with PCI (payment card industry) legislation but this has now been extended to the more recent GDPR regulations. We went through every department, checking through their systems where they retained personal data and ensured it was being kept in accordance with the new legislation. We now act as Millwall FC's data protection officer.
Outsourced IT Support Services from Heron IT
If you would like to know more about the outsourced IT support services Ipswich-based Heron IT may be able to offer your business, follow this link. Alternatively you can call us on 0203 026 2441 or email us on enquiries@heronit.co.uk.